for the first time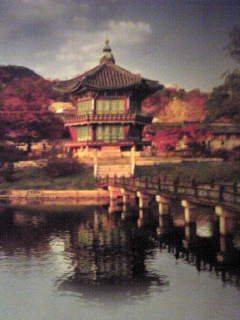 I went to a Korean restaurant for the first time,
I'v never been to Korea though.
One day, as soon as my son came home from school,
"Bibimbap (It's a Korean food, you know.) was
delicious!" said he excitedly. He had it for
school lunch.
Unfortunately I had never had it then yet,
but I knew now. I'll cook it someday.
I bought Gochujang already.
Many dishes at the restaurant were healthy,
I enjoyed them.
2011-09-23(21:30) :
diary :