a day trip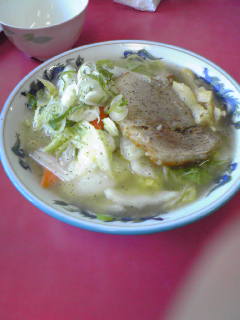 We went on a day trip which takes only one
hour by car from my place. We had Ramen(noodle
soup) and Gyoza(kind of dumplings) for lunch.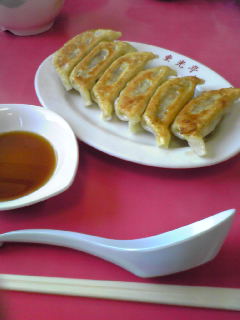 And then we went to the park.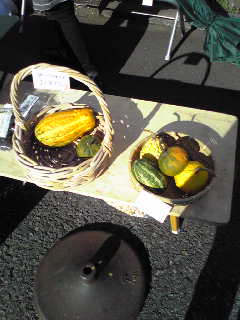 There was a flea market including vegitables
at the gate. You can see pumpkins.
There were clothes, dishes, small things,
apples, potatoes, tomatoes and so on.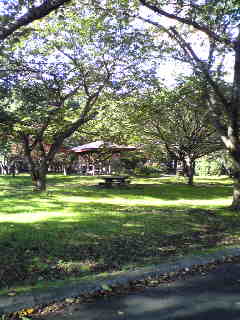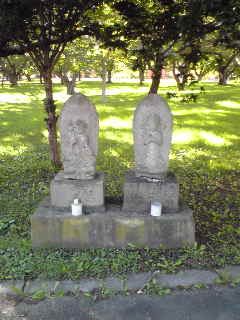 stone statues (guardian deity of children)
There was a coin.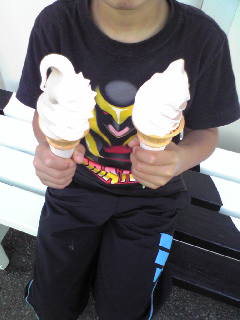 Finally, we dropped in a dairy products shop
and we had soft ice cream. It will be the last
soft ice cream this year. The temperature was
17c at the time.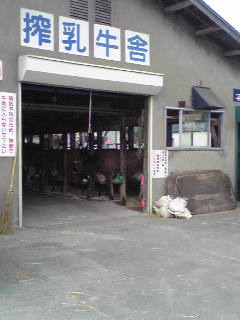 a cowshed