Ikebana 9/5/2012
I arranged Thunberg spirea(Yukiyanagi), Gomphocarpus or Cotton bush(Fusentouwata) and Gladiolus.
When you cut Gomphocarpus, white sap comes out. It's harmful to eyes.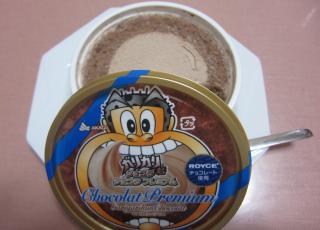 This is Garigarikun Chocolat. It's ice cream, and one of the ingredients is Royce chocolate. It's very delicious! I love it though I had it last night for the first time.
Why don't you try it?
(Please click below for the ranking.)
にほんブログ村
にほんブログ村