school lunch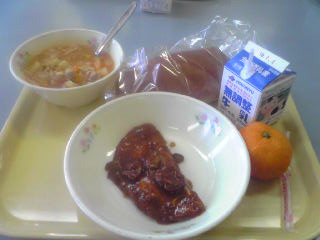 Parents tried to eat school lunch.
The menu was milk, orange, bread, minestrone,
and omelet with brown sauce.
The minestrone was hot and the orange was cold.
We learned that cooks pay attention to foods
freshed and cleaned very much and when they
cook soup, they don't use instant stock.
2011-09-28(00:01) :
diary :