seasonal change of tableware
The summer was gone already and I had changed into fall and winter clothes.
And then I felt like changing tableware, too.
I have a lot of tableware, and almost all of them were gifts which were given at wedding parties.
Well, let me tell you something for those who don't know Japanese wedding style.
If you are invited to the wedding party, you usually hand an envelope for presenting a gift of money to the receptionist that day. Some people may hand it or a gift to the bride or groom beforehand though. And then when you left the party, you get some food and some gifts. There were many times that the gift was tableware such as a set of five pieces of dishes.
I don't know nowadays, but it was like that when I was younger.
Although my cupboard is not small, there are two cardboard boxes besides. I can't throw away them. So I changed some of dishes in the cupboard like a seasonal change of clothes.
And I baked a blueberry cake, which was on the new plate.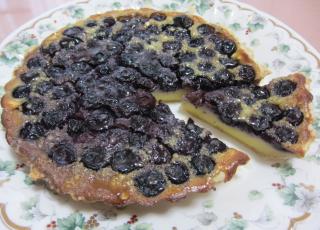 This tea pot was not from the wedding. I got it from a Chinese a long time ago. I like it very much.
(Please click below for the ranking.)
にほんブログ村
にほんブログ村
2012-10-19(09:53) :
food :