Ikebana for the Girl's Day 2/20/2013
I arranged Peach blossoms, Rape blossoms, and Sweetpea for the Girl's Day. It's on Mar. 3.
The ornament on the second picture is made by my Ikebana teacher. It's beautiful.
I visited my friend's house and traditional Hina Dolls were displayed there. She has a girl. Many houses having girls display the dolls until Mar. 3. However it's not good to display after the Girl's Day because tradition says that the girl will miss marriageable age or she won't be able to marry. So, many people put it away on Mar. 3.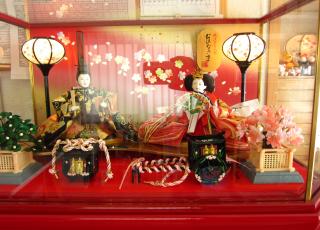 (Please click below for the ranking.)
にほんブログ村
にほんブログ村