no more candies!
It is still uncertain whether we will move or not this month, but I want to do something in case of moving.
There are many things to do, but three things are most important for me.
1. go to the dentist
2. go to the hair salon
3. go to the hospital
I managed to go to the dentist yesterday. I HATE the dentist and I was going there last December, but I couldn't go there because I was really afraid of it and I was very busy then. It is difficult for me to find a good dentist in a new place, so I thought I had to go to the dentist before moving.
I pinched my arm strongly while undergoing treatment like
before
. It was OK, but the doctor found a small bad tooth. It has not a cavity but getting black, so he treated a little then. And then he warned that this tooth
was on
in
the back
and looked
was facing
another way.
so it would be a difficult treatment if it's worse.
If it got any worse, the treating it would be really difficult.
This warning really frightened me.
I often had candies recently, but I made up my mind to give up candies except when I have a sore throat. And I will brush my teeth more carefully than before.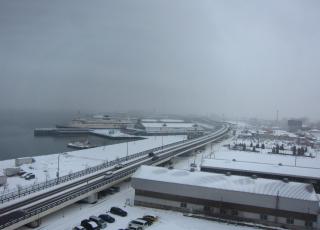 (Please click below for the ranking.)
にほんブログ村
にほんブログ村
2013-03-08(09:12) :
diary :