the third carrot cake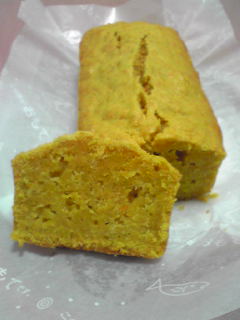 I baked a carrot cake again. This was the third time I tried.
The result was not perfect, but it was the best of all I have ever baked. The texture was pretty good and taste was not bad. How about add some rum liquor or so?
I'll try another recipe.
2011-10-08(23:09) :
food :