Sukiyaki (sweet beef stew)
You know, Sukiyaki is one of the popular Japanese meals. It's sliced beef, tofu and vegetables stewed in sweetened soysauce, and eaten with a raw egg dip.
I have eaten it at home since I was a child, but I had never eaten it at the Sukiyaki restaurant. I had wanted to eat
real
Sukiyaki for a long time. At last, I went there.
The Sukiyaki restaurant I went is 110 years old, and the building is about 80 years old.
I enjoyed old Japanese atmosphere as well as Sukiyaki.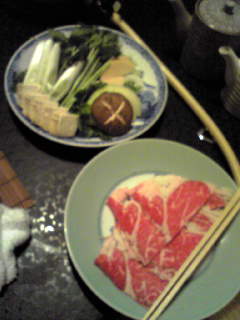 At first, you put beef grease on the pan and fry noodles made from starch, and put vegetables into it, then pour sweetened soysauce and chicken soup into them, and finally cover them with beef(It's the way of the restaurant).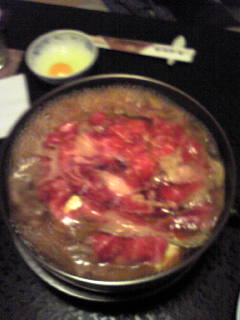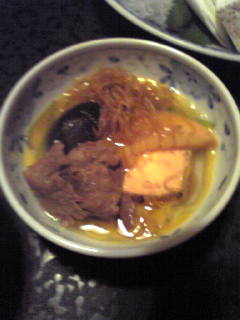 You dip them into a raw egg when you eat.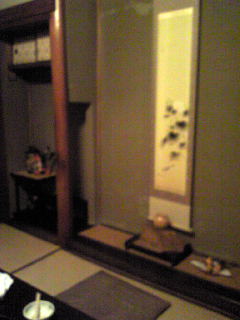 You can sit down here on the Tatami mat.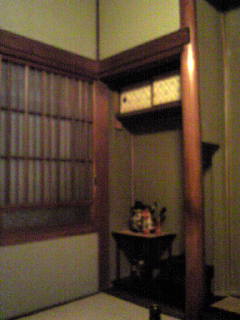 you can see the window(left).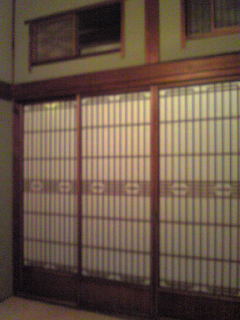 You can go out of the room through the papered and wooden slidng door.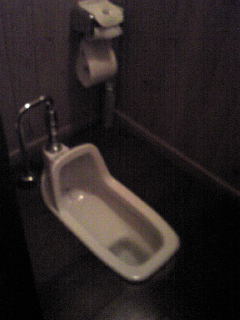 You can use a Japanese old style bathroom.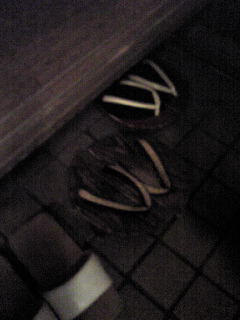 When you left the restaurant, you can see Japanese
circle
wooden sandals.
Can you see them? I love them!
2011-10-09(23:58) :
diary :