mushrooming キノコ狩り
There are many kinds of mushrooms in Hakodate now according to the local news.
Then I wanted to look for them and went mushrooming. However I didn't pick up any of them. I just took photos of them. Because I didn't know at all which mushrooms I can eat.
Just looking for mushrooms was really fun. I had a good time.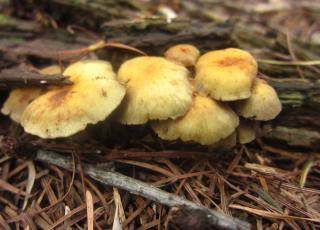 The things I was interested in the most were these↓.
What are these? Are they mushrooms?
They were big. I touched them through a twig. They were soft like mushrooms but I had no idea.
Please tell me what these were if you know.
After all, I didn't know how many kinds of mushrooms I found. There are some other photos.
(Please click below for the ranking.)
にほんブログ村
にほんブログ村
FC2 Blog Ranking