cockscomb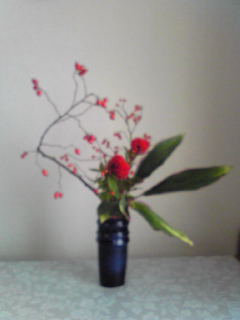 I usually take photos by cellphone which is old, so they are not so good, sorry.
I reqested my flower teacher to use cockscombs last time, so she prepared them for me today. When I learned Ikebana for the first time, I used them. So when the fall comes, I want to use them on Ikebana.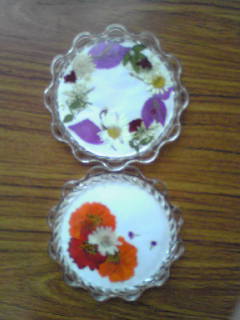 After that, my teacher showed me flower coasters. They are pressed flowers. You can also use it both sides (upside down) where you can see another pressed flowers. Besides it is detachable, so you can enjoy seasonable pressed flowers.