crying men
When I was listening to the radio, the host said that men often cried these days. He judges it especially when he sees many grooms crying at the wedding.
To tell the truth, my son also sometimes cries in front of me. When I was a child, I hardly cried. I was even worried once whether I would cry when my parents pass away. Now I cry soon only when I imagine it though.
I don't understand why he cries soon.
Some say that men's hearts have gotten weak, but what made them weak?
On the other hand, others say it's good to cry. Sometimes men who cry might look warm-hearted.
However I don't want my son to cry soon.
I'm thinking how can I strengthen his heart. I think it's good for him to play soccer on his team. But he loves playing DS games. Can it be considered one of the causes? Do I indulge him because of the only child?
I'll ask ex-school principal about it later.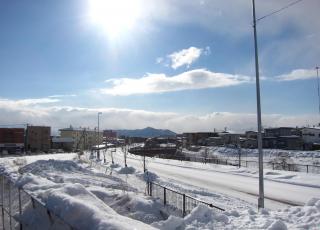 (Please click below for the ranking.)
↓ 'Journals in English' blog ranking
にほんブログ村
↓ 'Ikebana(Arranging Flowers)' blog ranking
にほんブログ村
2014-02-09(03:12) :
diary :