Ikebana 2/26/2014 and the Girls' Festival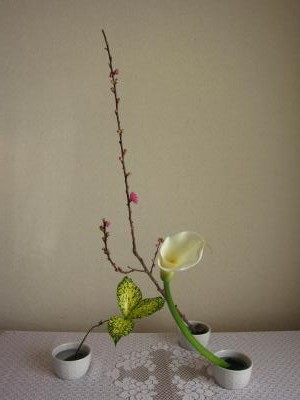 I arranged Peach blossoms(桃), Calla lily(カラー) and Gold dust dracaena(ドラセナ・ゴッドセフィアナ).
The Girl's Festival on Mar.3rd is just around the corner, so I chose peach blossoms for the arrangement this time. I used only three objects to arrange, but it was very difficult for me. It expressed not only the beauty of plants brought out by their mutual interaction in three-dimensional space, but also the beauty of stems which had curved lines.
It was good to use three containers, because I could move them by various positions.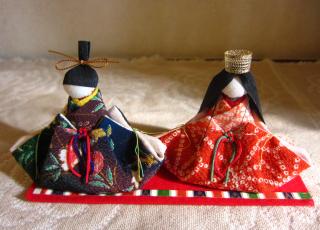 ↓Sweets for the Girl's Festival, Hiina(ひいな)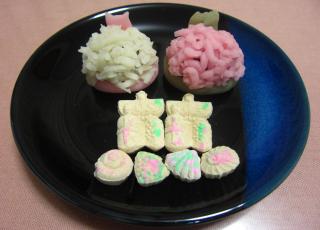 (Please click below for the ranking.)
↓ 'Journals in English' blog ranking
にほんブログ村
↓ 'Ikebana(Arranging Flowers)' blog ranking
にほんブログ村