unique?
I bought a raincoat today in case of rain this Sunday when it will be held a soccer game, and the weather forecast says it will rain this weekend.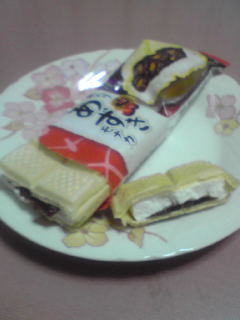 This is my favorite icecream.
Sweet bean paste and chestnut in it. I wonder if you have one like this in your country.
2011-10-20(00:24) :
diary :