Ikebana 10/22/2014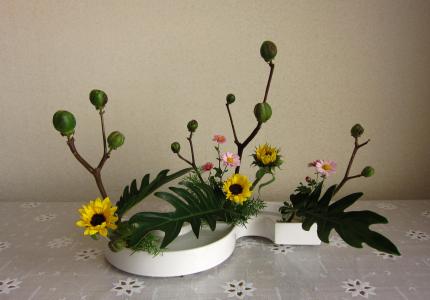 I had composed this arrangement of Angel's Trumpet (マンダラゲor 朝鮮朝顔, like green balls), Sunflower (ヒマワリ), Kookaburra (クッカバラ, big leaves), Sprenger Asparagus (アスパラスプレンゲリー), and Small Chrysanthemum (小菊).
Some small black seeds had come out of the fruit (a green ball) of Angel's Trumpet. I had wondered how its flower was like. When I came home, I checked the Internet. Oh, it was familiar to me.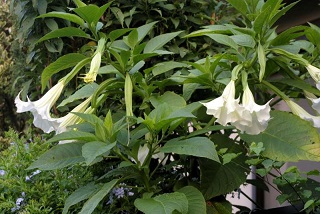 These days, autumn leaves are so beautiful here.
I have a favorite site to see autumn leaves, but the news said that a (or a few) bear came there recently. So, it's prohibited to enter that area now. That's a great pity.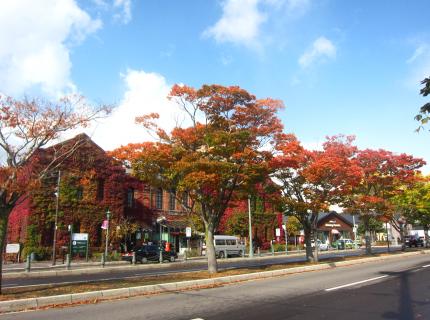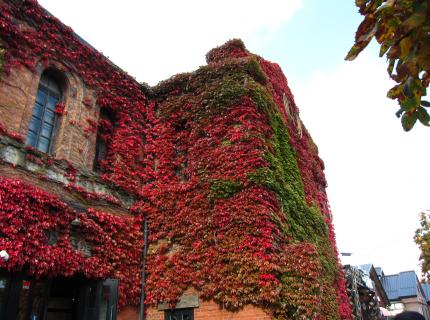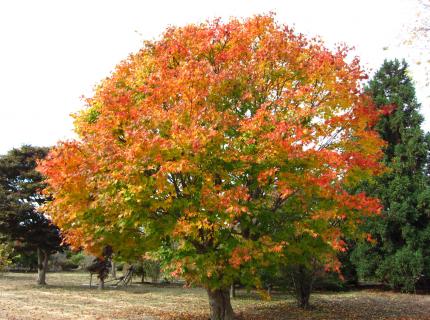 P.S.
You can see the corrections of this article on this comment site.
(Please click below for the ranking.)
↓ 'Journals in English' blog ranking
にほんブログ村
↓ 'English learner' blog ranking
にほんブログ村
↓ 'Ikebana(Arranging Flowers)' blog ranking
にほんブログ村