Ikebana Exhibition in October 2014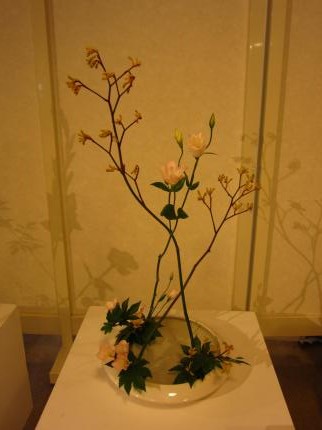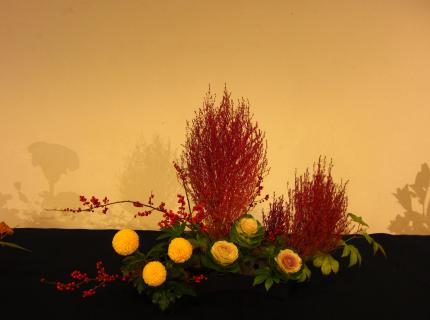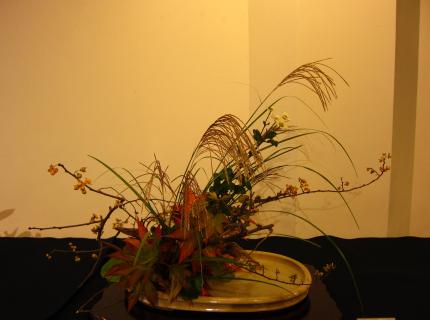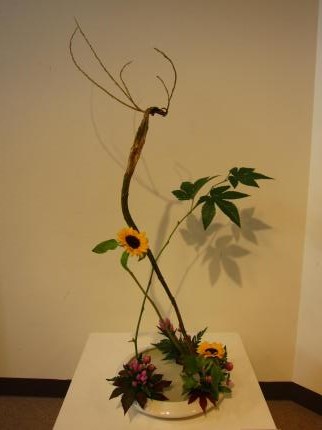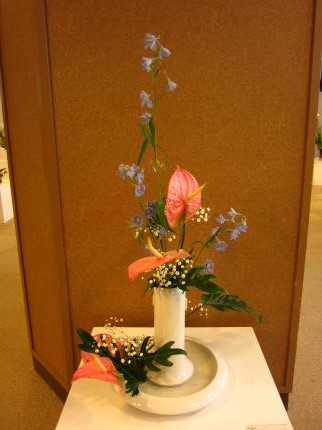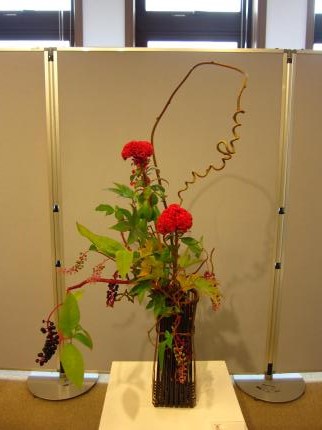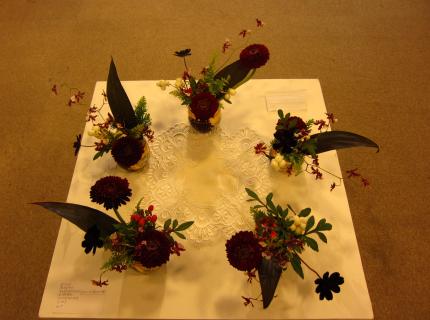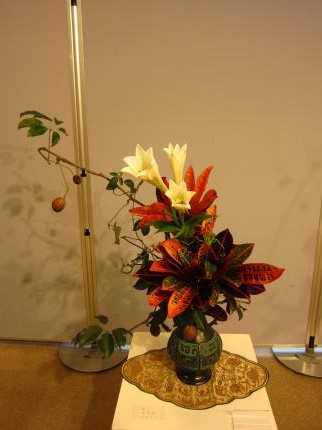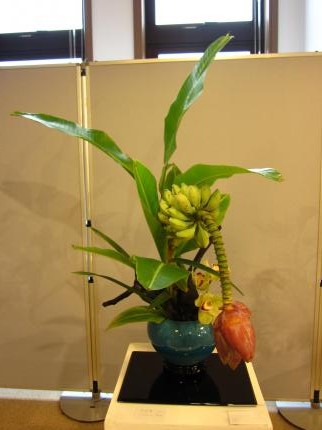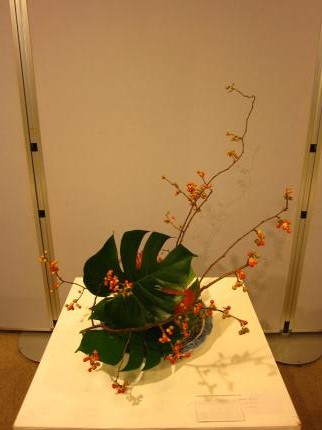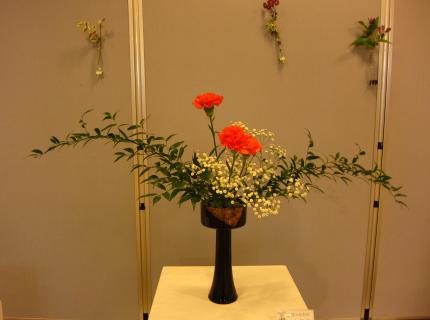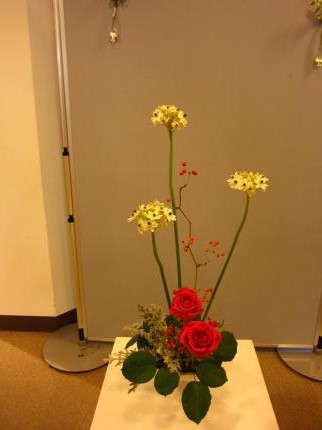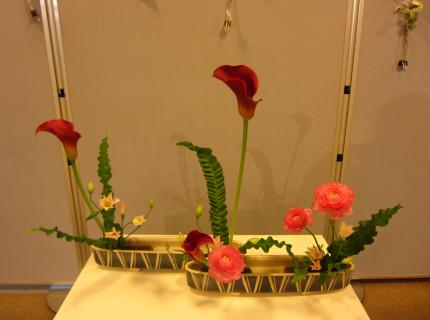 It's cold today. Some places in Hokkaido have snow. According to the weather forecast, it will be 3℃~8℃ today in Hakodate though we don't have any snow yet. My apartment building is warm, so I haven't turned on a heater yet.
When I exhibited my Ikebana a few years ago, my friend and her mother came to see it. At that time, her mother was very fine. She had learned Ikebana before, so she enjoyed seeing them then.
As my friend's parents lived near her house, they used to help my friend's family, especially taking care of their grand children.
She, my friend's mother, has a disease and is hospitalised now. My friend has taken care of her parents since then, so she got very busy now. Therefore, we hardly have a chance to go out together these days, but I dared to ask her to go see Ikebana. She was very pleased with my offer and she said to me that some Ikebana pictures would make her mother happy. I got glad to hear that.
She took many pictures of Ikebana. So did I. And then, we also had talking for a few hours at a cafe. I hope her stress released even just a little.
P.S.
You can see the corrections of this article on this comment site.
(Please click below for the ranking.)
↓ 'Journals in English' blog ranking
にほんブログ村
↓ 'Ikebana(Arranging Flowers)' blog ranking
にほんブログ村
↓ 'English learner' blog ranking
にほんブログ村