Russian dishes
I got married on my birthday a long time ago. So, my birthday is not only for me, but also for my husband.
Although several days passed that day this year, my family went to an old and renowned restaurant, Gotoken in Hakodate to celebrate us. This restaurant serves Russian and French dishes and so on.
As soon as my son stepped into the entrance of the restaurant, he whispered to me that he didn't like the restaurant and wanted to go back. Probably he didn't like the formal atmosphere. And he hardly talked for a while after seated.
My husband and I ordered Russian dishes while my son ordered a set of curry and other dishes.
When my family usually eat out for dinner, my husband drinks beer and I drive my family home after dinner. However, my husband kindly recommended me to drink alcohol that day. So, I ordered a glass of white wine.
I've been interested in Russia since my friend moved there and I moved to Hokkaido. And I've wanted to have real Russian dishes. It is said that real pirozhki is not deep fried, and so was one of the restaurant.
The dishes we had were resonable prices and I had a very good time there.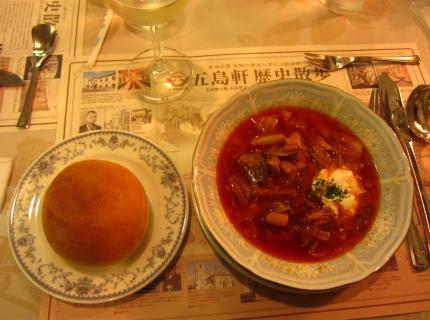 ↑ pirozhki(ピロシキ) and borscht (ボルシチ)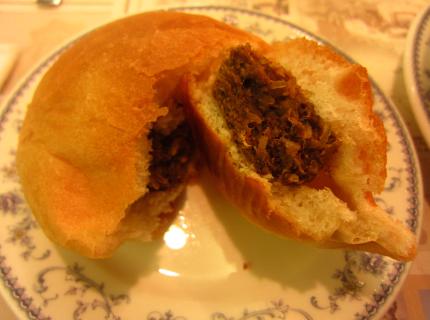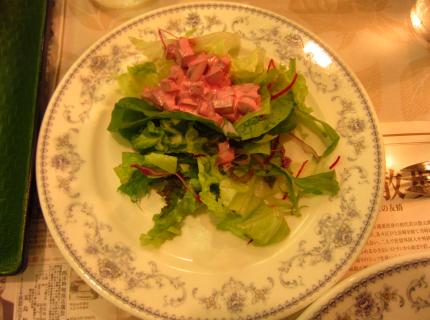 ↑beet salad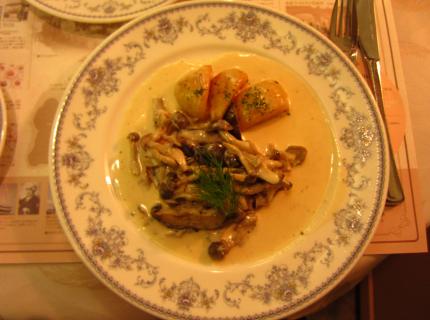 ↑salmon saute and potato with mushroom cream sauce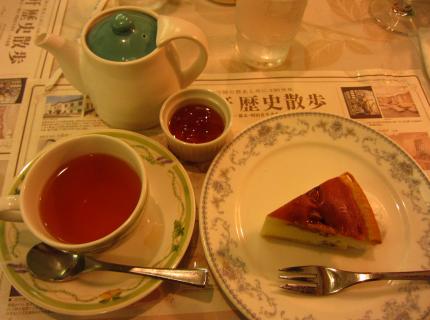 ↑Russian tea with jam and kward (I'm not sure the right spelling, but Russian cake.)
P.S.
You can see the corrections of this article on this comment site.
(Please click below for the ranking.)
↓ 'Journals in English' blog ranking
にほんブログ村
↓ 'English learner' blog ranking
にほんブログ村
↓ 'Ikebana(Arranging Flowers)' blog ranking
にほんブログ村
2014-11-04(15:50) :
food :