another person's toothbrush
My family went to commemorate the second anniversary (三回忌) of my father-in-law's death.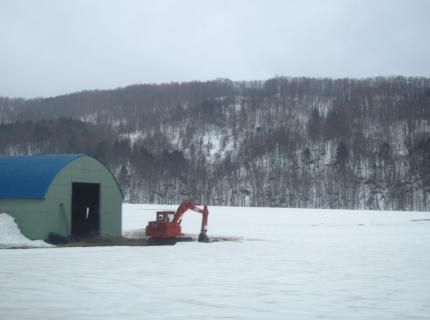 We left home at around 16:30 by car and we arrived at my mother-in-law's at around 20:30 last weekend.
The next morning, we dressed in black and went to a ceremony hall to commemorate the second anniversary of my father-in-law's death. Some relatives got together as well as a monk. After the ceremony, we had a feast there.
My mother-in-law seemed to be taken a load off her mind. Because it was the last ceremony for her husband. After that, she will commemorate for him with our family at home.
When we stay with my mother-in-law, my son is looking forward to sleeping in a bed, not a futon which is on a floor directly. And he sleeps in the same room with his grandmother. He enjoys there not only using a bed, but also talking with her as well as watching TV as he sleeps. He loves her very much.
When my son was at a washroom, he found his grandmother's electric toothbrush by chance. He was interested in it, and he asked her to try it. Because it was the first time for him.
I was so surprised to hear this, but I didn't say anything. I was wondering what his grandmother would answer. She said she didn't use it as usual, but she had used several times before. She then washed it in hot water, and handed it to my son. And he tried it.
Wow! How much does he love her ?
On our way home, there was Osyamanbe town along the sea. It is famous for scallops. These white things on the ground were not snow, but scallop shell powder, maybe.
P.S.
You can see the corrections of this article on this comment site.
(Please click below for the ranking.)
↓ 'Journals in English' blog ranking
にほんブログ村
↓ 'English learner' blog ranking
にほんブログ村
↓ 'Ikebana(Arranging Flowers)' blog ranking
にほんブログ村