a Kotatsu
It's cold. The temperature in the afternoon was 4℃. I use only Kotatsu that is a Japanese small table with an electric heater underneath and covered by a quilt yet. My family is all right only with it now, but a friend will come to my place tomorrow so I will turn on another heater as well for her. Our place is the second floor of the apartment so it's warmer.
Speaking of Kotatsu, I was surprised that even some Chinese didn't know how to use it. I think it's one of Japanese uique things. You sit down and put your legs into the Kotatsu.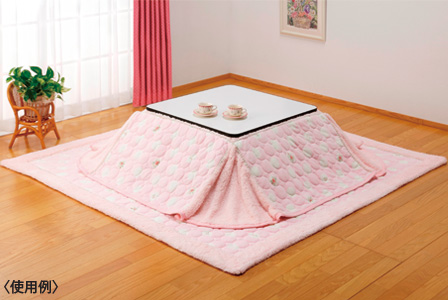 For those who don't know Kotatsu though this is not mine.
2011-11-17(00:55) :
diary :