fallen leaves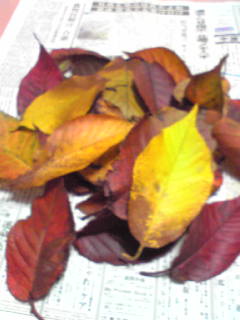 My son's school asked students to bring some fallen leaves. They will send the leaves to schools in Fukushima. They want to use them in class. I'm sorry for them.
The other day, this region newspaper said that people who live along streets with trees were troubled with fallen leaves so the government were planning to improve the roads reducing trees.
Isn't there any other choice?
2011-11-17(22:51) :
diary :