seagulls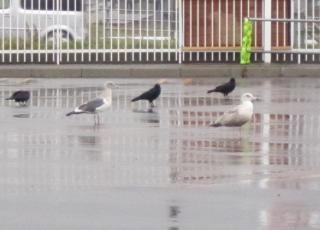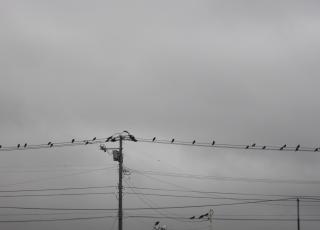 When I went shopping near my place, I found many seagulls and crows at a parking lot and the sky. I saw seagulls for the first time when I was in Hokkaido.
Recently I always carry around my digital camera, so fortunately I took photos of them.
I have dry skin and itch in winter, so I often put on olive oil instead of body cream. It's effective for me. My son has been suffering from eczema since a week ago, so I put on olive oil for him. However next morning, it went much worse, so he went to a doctor. The doctor said it was kind of nettle rash after some check-ups.
We had Temakizushi before my son was suffered. Temakizushi means kind of sushi. There are rice for sushi, dried seaweed, some kinds of fish cutted thin and other items, and soysauce on a table. And when you eat, you wrap rice and fillings like fish as you like with dried seaweed by hand.
The cause might be raw fish for Temakizushi. I'm not sure though.
2011-11-20(22:19) :
diary :