happy wedding!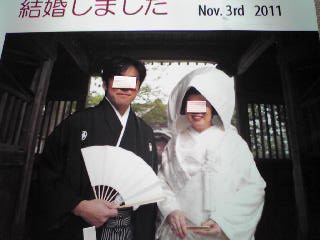 One of my childhood friends just got married after many twists and turns of herself. She looks very happy and beautiful, and I'm also very happy. The Japanse style wedding is nice too.
I wish her a long and happy life with him.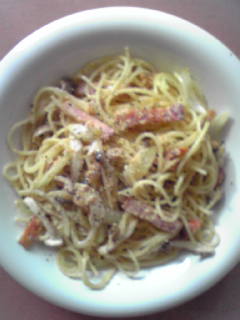 I got sea urchin from my friend before, and we couldn't eat them up then so I have kept the rest of them in a freezer. Today I cooked sea urchin pasta for lunch. It goes well with white cream. It was so nice!
And then, in the evening I cooked salmon meuniere with lemon butter sauce for supper. It was nice, too.
I'm happy to live here where has a lot of delicious foods.
2011-11-24(21:24) :
food :