a deer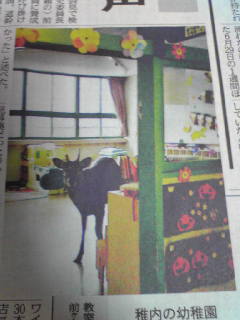 We are in troubled recently that deers are increasing here in Hokkaido. At last a deer came into a kindergarten, but fortunately a staff found it in the early morning before the kids came there.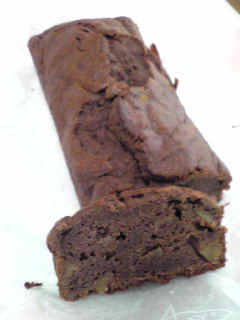 I baked a chocolate cake last night. I served a girl who visited my place today, and I asked her "Do you like it?" after she had some. She thought a while and said, ".......Yes."
Really??? After all she ate it up. ...Phew.
2011-11-25(21:37) :
food :