not transferred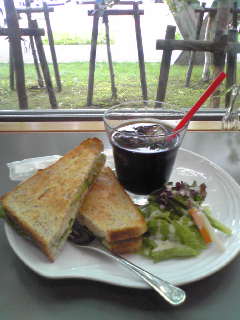 I went to the library and had a lunch there.
You can select 2 items out of 4 for the sandwiches.
I selected avocado salad and sliced chicken.
The nuts dressing of the salad was good, too.
After all my husband wasn't tansferred.
I was relieved, but I have to throw away things
that I don't use anymore.
2011-09-21(23:39) :
diary :