Spring is coming.
I arranged cherry branches having many flower buds. I'm looking forward to seeing these cherry blossoms.
My teacher searved me delicious handmade waffles which wrapped custard cream. She said that she used soy sauce to bake until golden.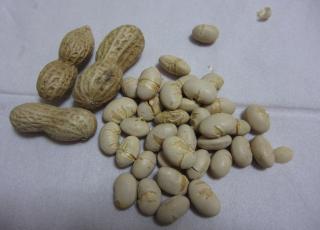 It was Setsubun yesterday(Feb.3). We threw beans inside and outside our house shouting "Fortune in, devils out!" And then we ate the same number of beans as our age respectively.
It is a traditional event in Japan.