mackerel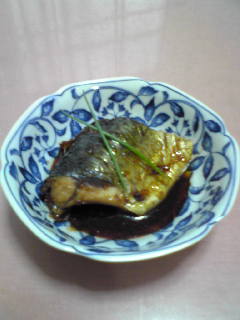 I like mackerel.
It was boiled with soysauce, sake, sugar, mirin(sweet
sake),miso(fermented soybean paste) and ginger.
I realized recently that better fish putting on fat
tastes better.Sauce or seasoning is the next matter.
The fish of the fish store is different from others,
so I go to buy it there when I want to eat tasty
mackerel.
I loved it which my dad would cook when I was a child.
I adjusted a little bit, but it's from my dad's recipe.
2011-09-22(18:06) :
food :